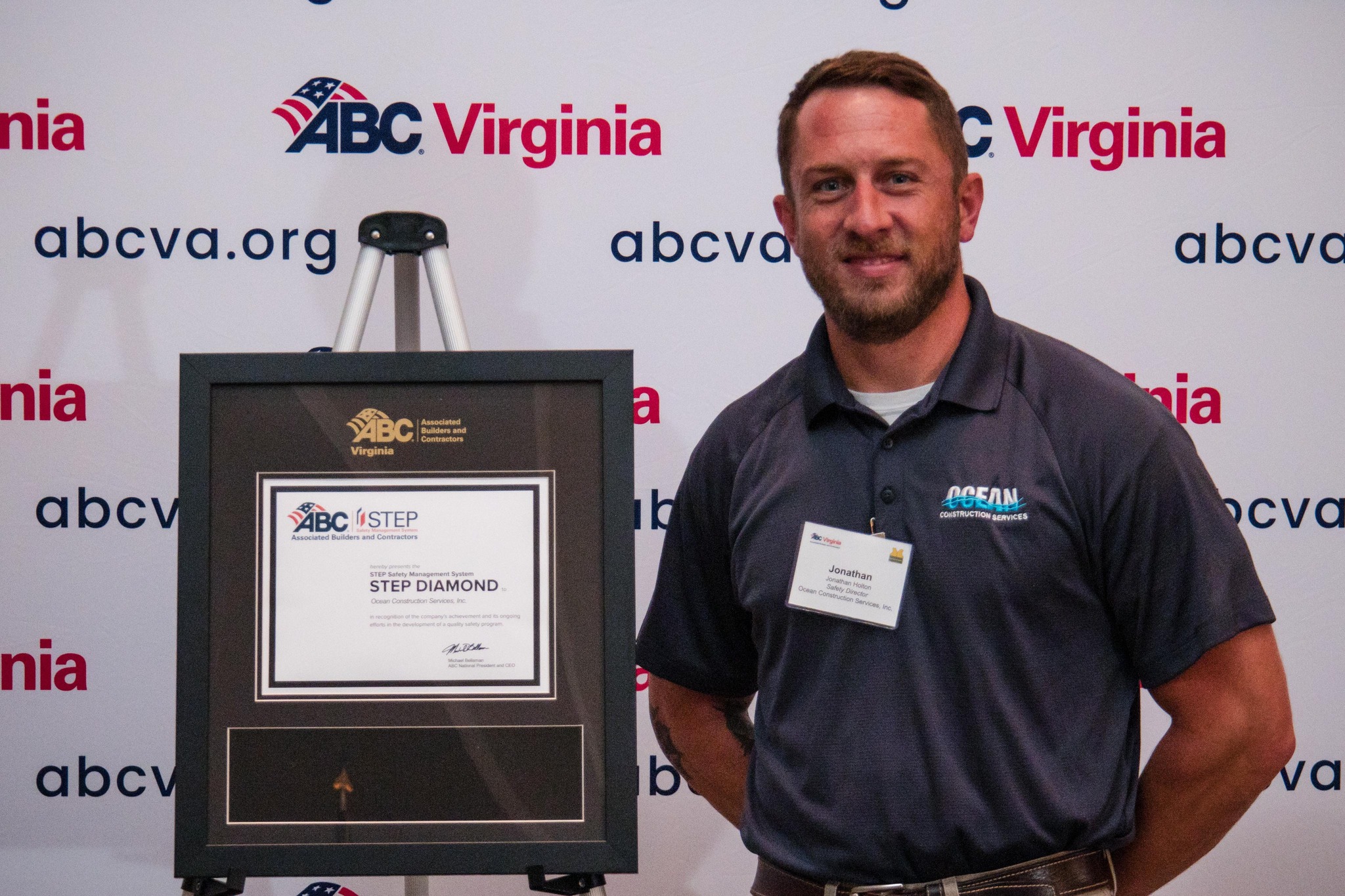 ABC-VA Diamond STEP Award Recipient
July 26, 2023
Congratulations to the OCS team on being the recipient of the 2023 Diamond Level STEP Safety Award!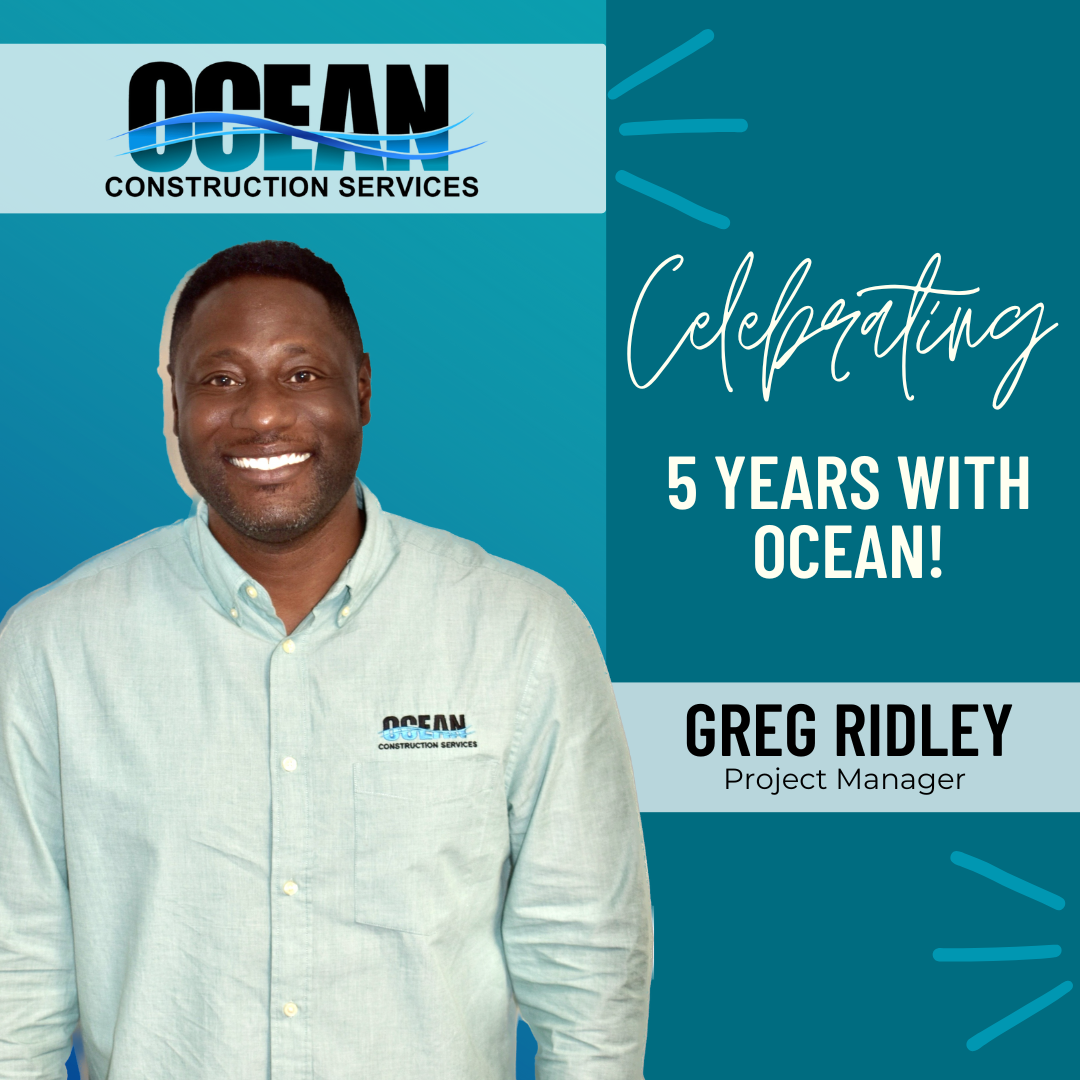 Greg Ridley 5 Year Anniversary with Ocean!
March 19, 2023
Congratulations to Project Manager and Ocean Leader, Greg Ridley, on celebrating his 5 year work anniversary with Ocean Construction Services. Greg is a valued part of the OCS team and we are lucky to have him. We look forward to many more years of success with Greg as integral peice of the leadership team!
Construct OIT Space, Building 518 Department of Veterans Affairs progression video
January 6, 2023
Check out this awesome progression video of our project Construct OIT Space, shot by our friends over at iBeam.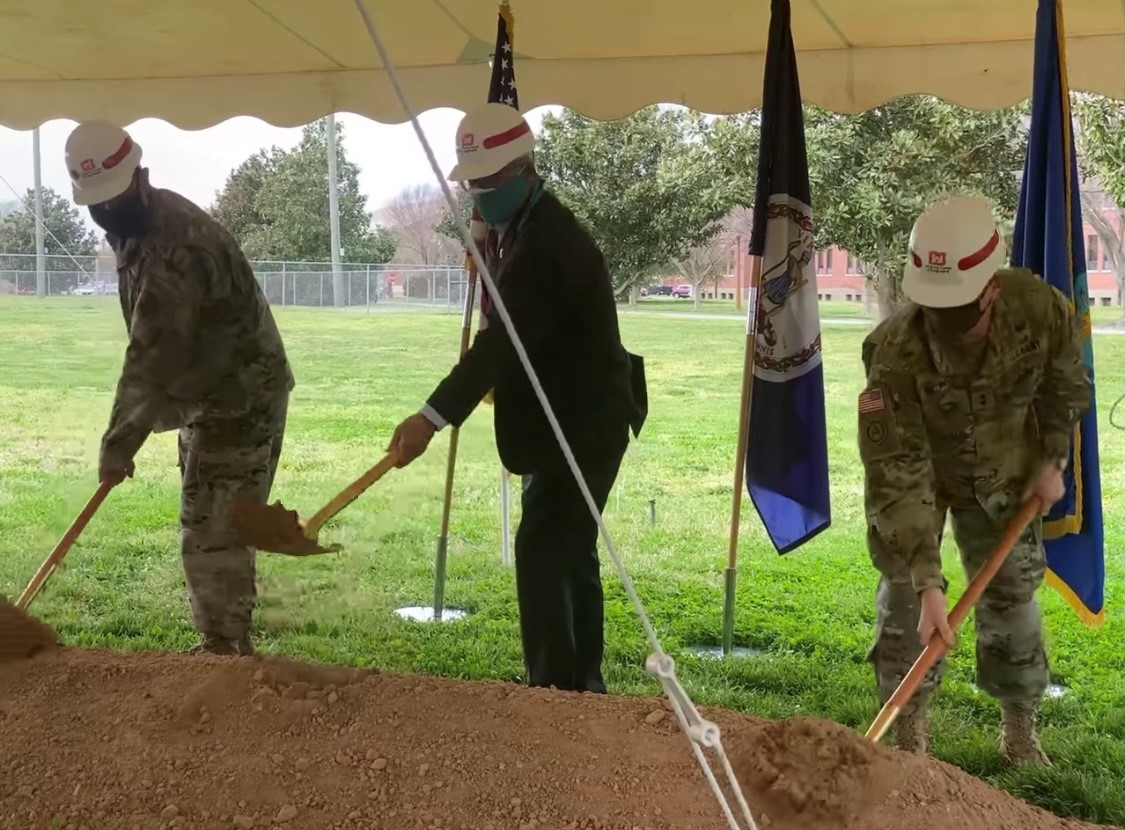 March 31, 2021
Groundbreaking ceremony at the 185th Cyber Ops Facility at Langley AFB in Hampton, VA.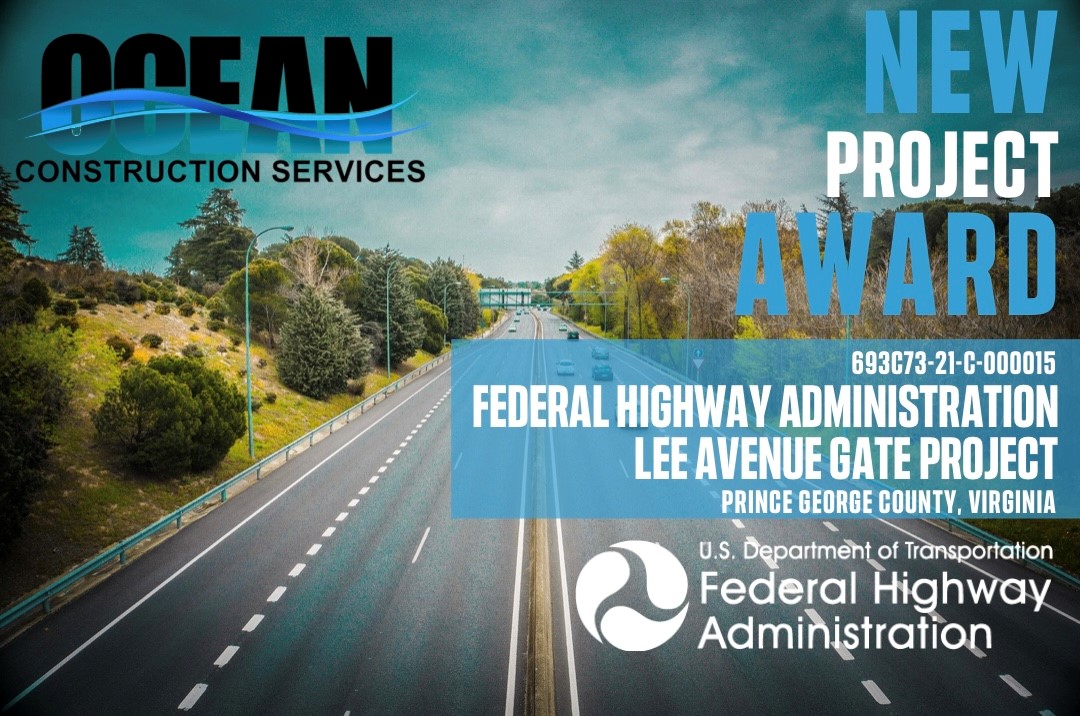 New Contract Announcement
March 25, 2021
Ocean Construction Services has been awarded the $2.6 Million Dollar Lee Avenue Gate Project with the U.S. Department of Transportation - Federal Highway Administration located in Prince George County, Virginia..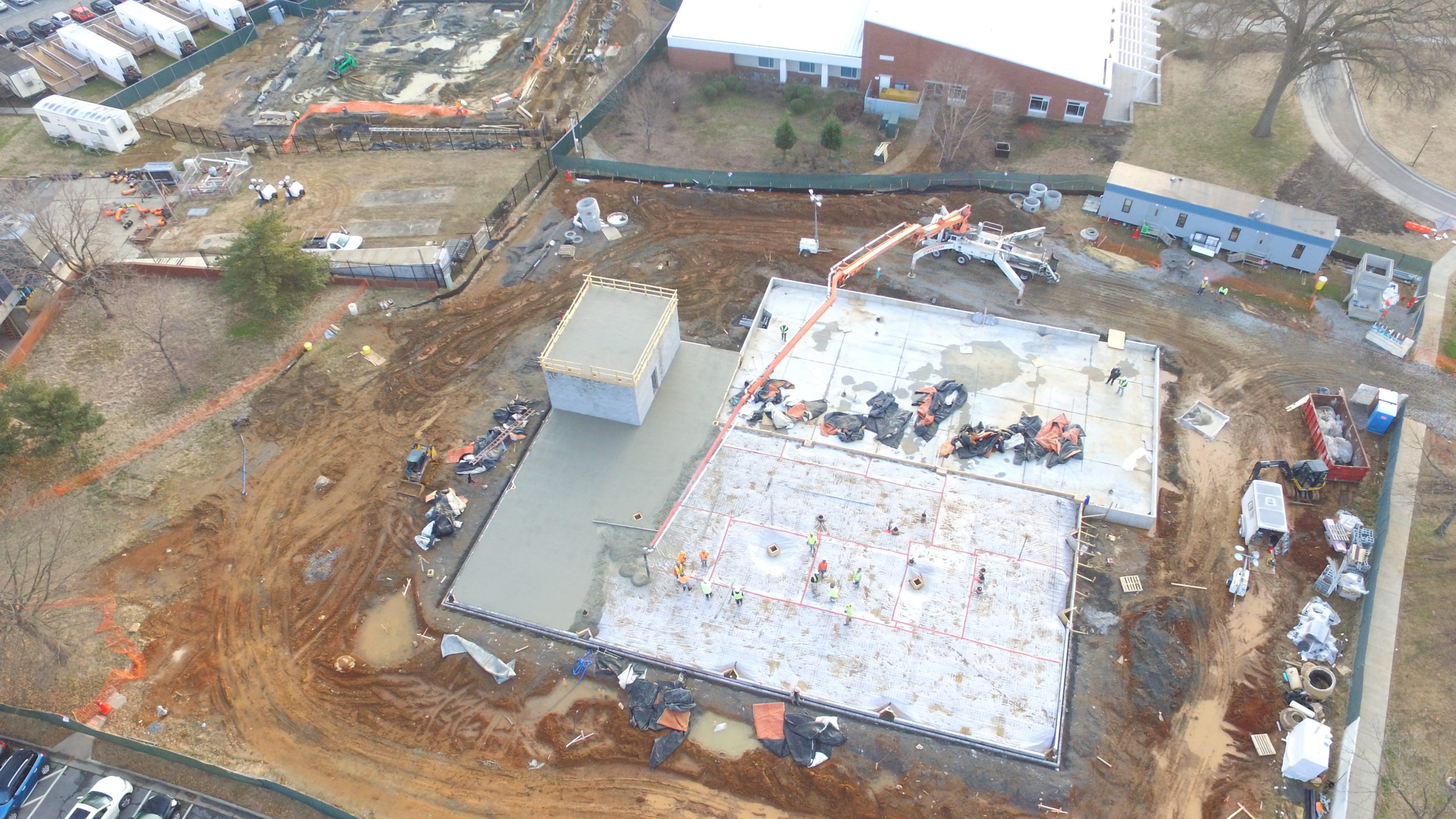 Richmond VAMC Construct OIT Space
February 10, 2021
Concrete pour today at our VAMC OIT project in Richmond, VA.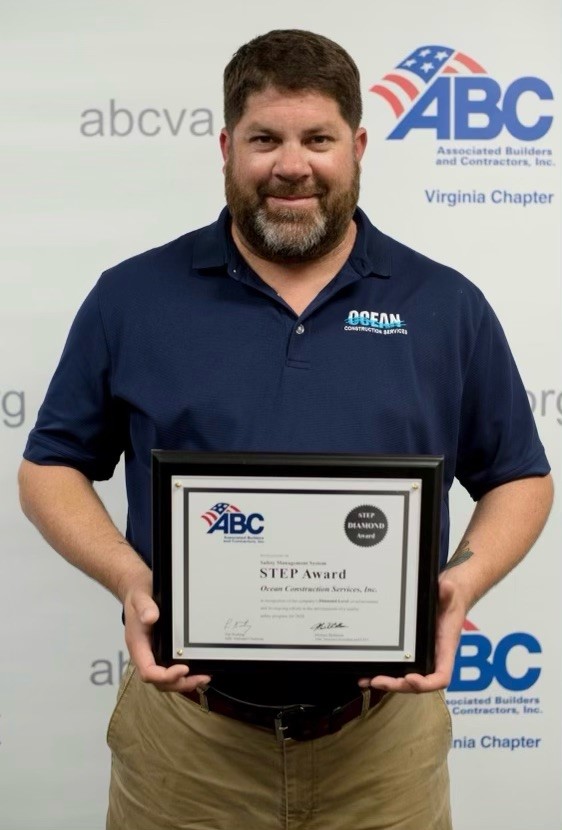 ABC-VA Diamond Step Award
November 20, 2020
Proud of our team for earning the Diamond Step award, the highest award given out by ABC VA for Safety!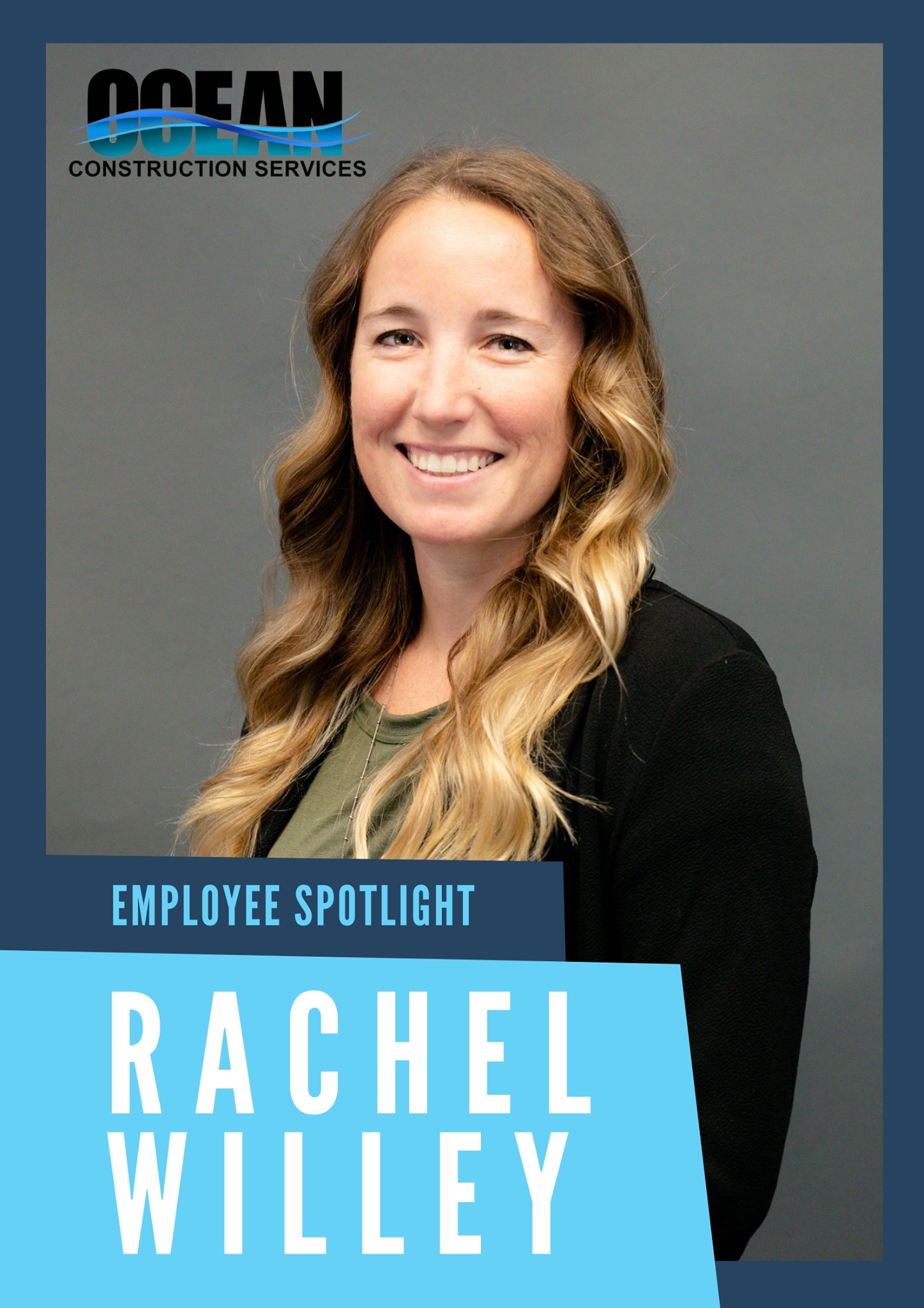 November 2020 Employee Spotlight
November 17, 2020
As a four year Senior Project Manager for Ocean Construction Services, Rachel tackles the most complicated and large dollar projects and delivers them on time and within budget. Her attention to detail inspires confidence within her field team and clients alike. With just 10.3% of the construction workforce involving women, Rachel has overcome many challenges in this field. Her work in the Construction Industry is inspirational to others and Rachel is a valued member of the Ocean Family.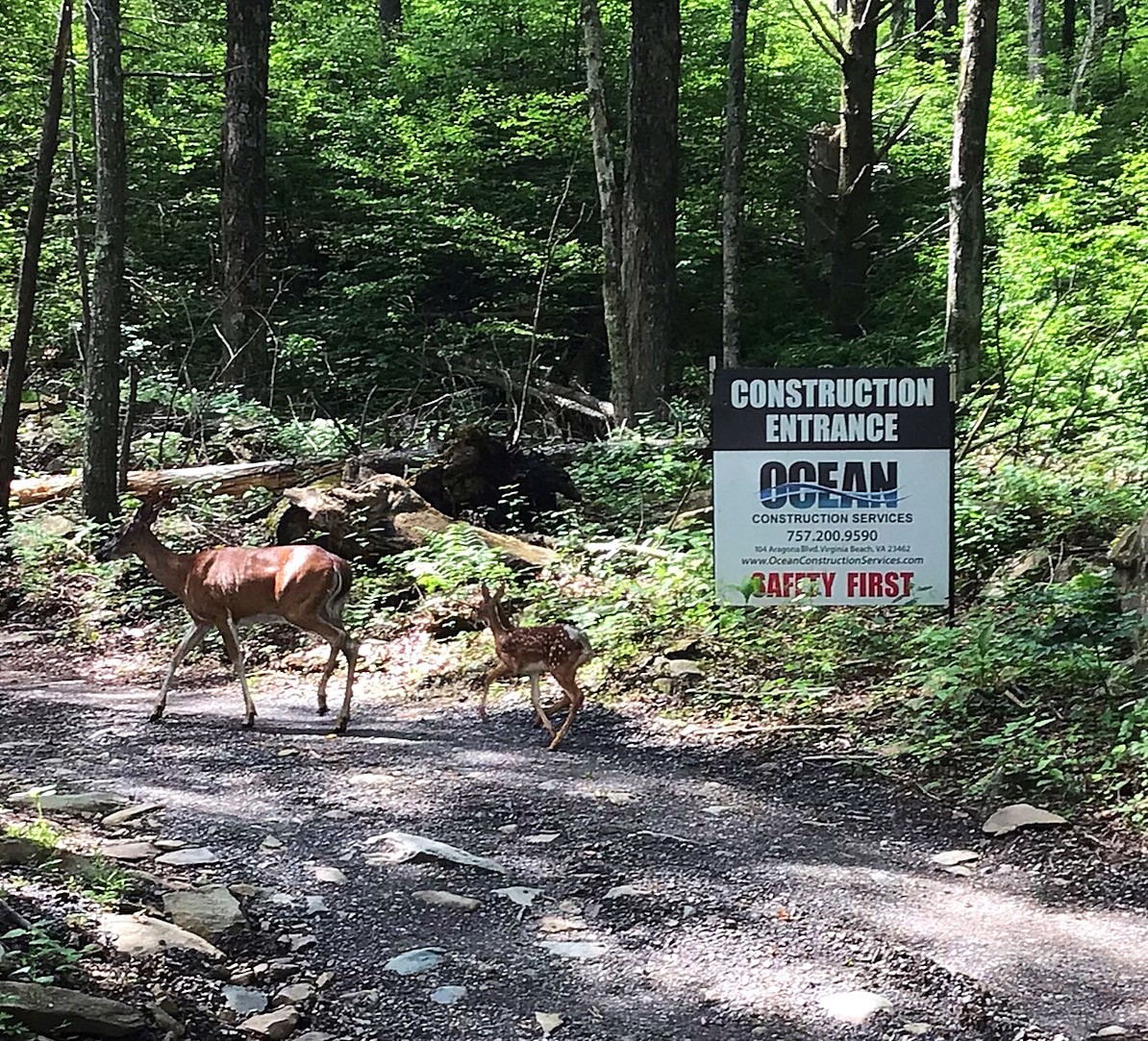 June 25, 2020
Perks of working for the National Park Service at the Shenandoah National Park. The scenery and the wildlife are a beautiful work backdrop.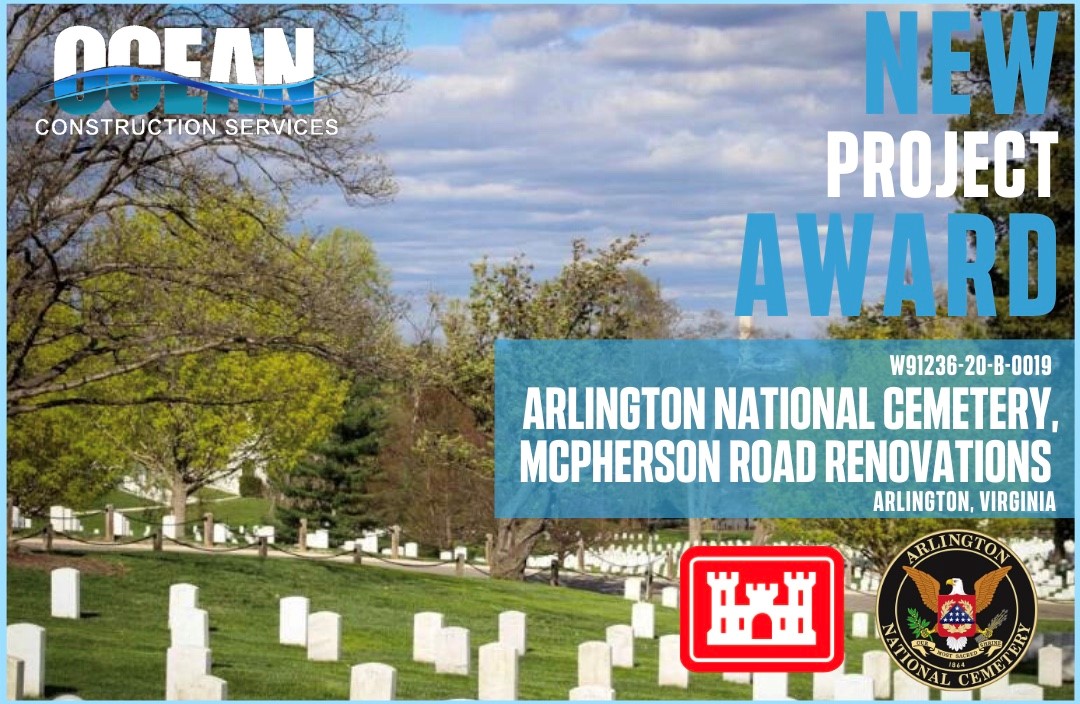 New Contract Announcement
June 11, 2020
Ocean Construction was awarded the W91236-20-B-0019 - Arlington National Cemetery, McPherson Road Renovations, Arlington, Virginia worth $9.5M. This project will completely rebuild 3 miles of road and rework storm and water utilities. Additional work includes electrical and low voltage ductbanks.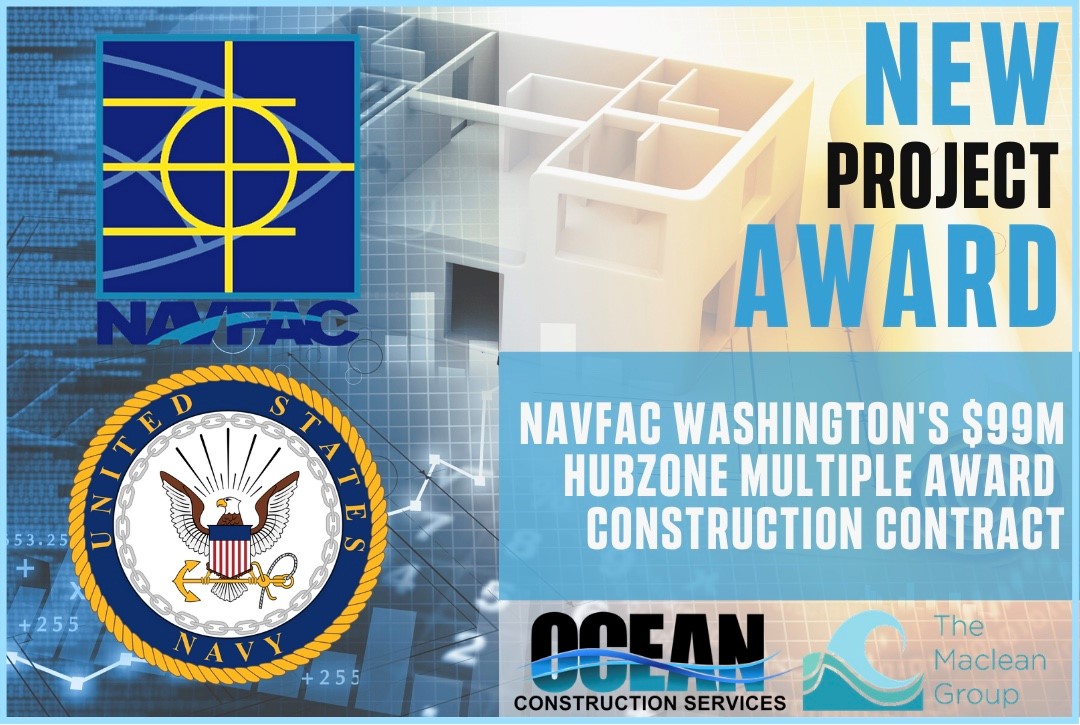 New Contract Announcement
May 28, 2020
Happy to announce Ocean Constructions Services and our Joint Venture partner, The Maclean Group, were awarded a $99,000,000 IDIQ, Multiple Award Design-Build/Design-Bid Build Construction Contract, for construction projects located primarily within the Naval Facilities Engineering Command (NAVFAC) Washington area of responsibility (AOR). We are pleased to continue servicing NAVFAC and the United States Navy!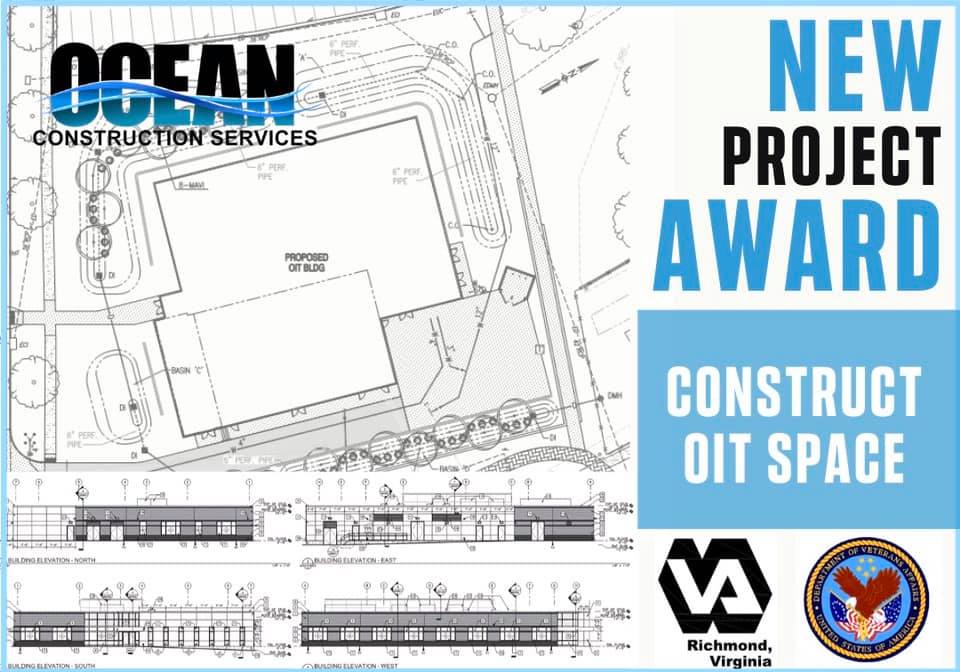 New Contract Announcement
April 28, 2020
Ocean Construction Services has been awarded a $9.5M CONSTRUCT OIT SPACE 518, Project #652-317. This new project will consist of site development and construction of a new 14,000 SF Data Center for the Department of Veterans Affairs in Richmond, VA.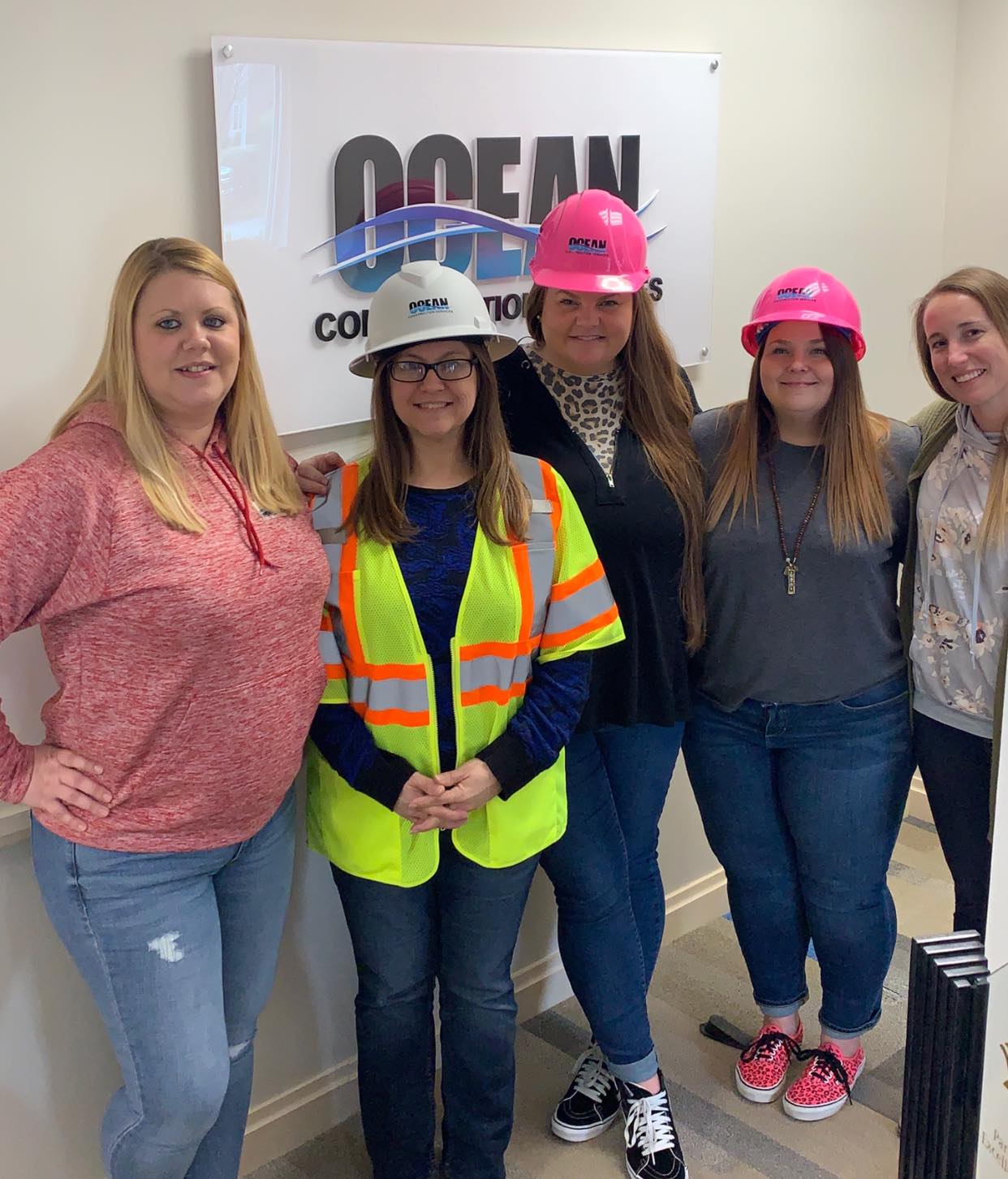 National Women in Construction Week
March 6, 2020
The National Association of Women in Construction (NAWIC) was founded in 1953 as Women in Construction of Fort Worth, Texas. Seeing that women represented only a fraction of the construction industry workforce Ocean Construction Services encourages women to join our industry and is a proud supporter of NAWIC.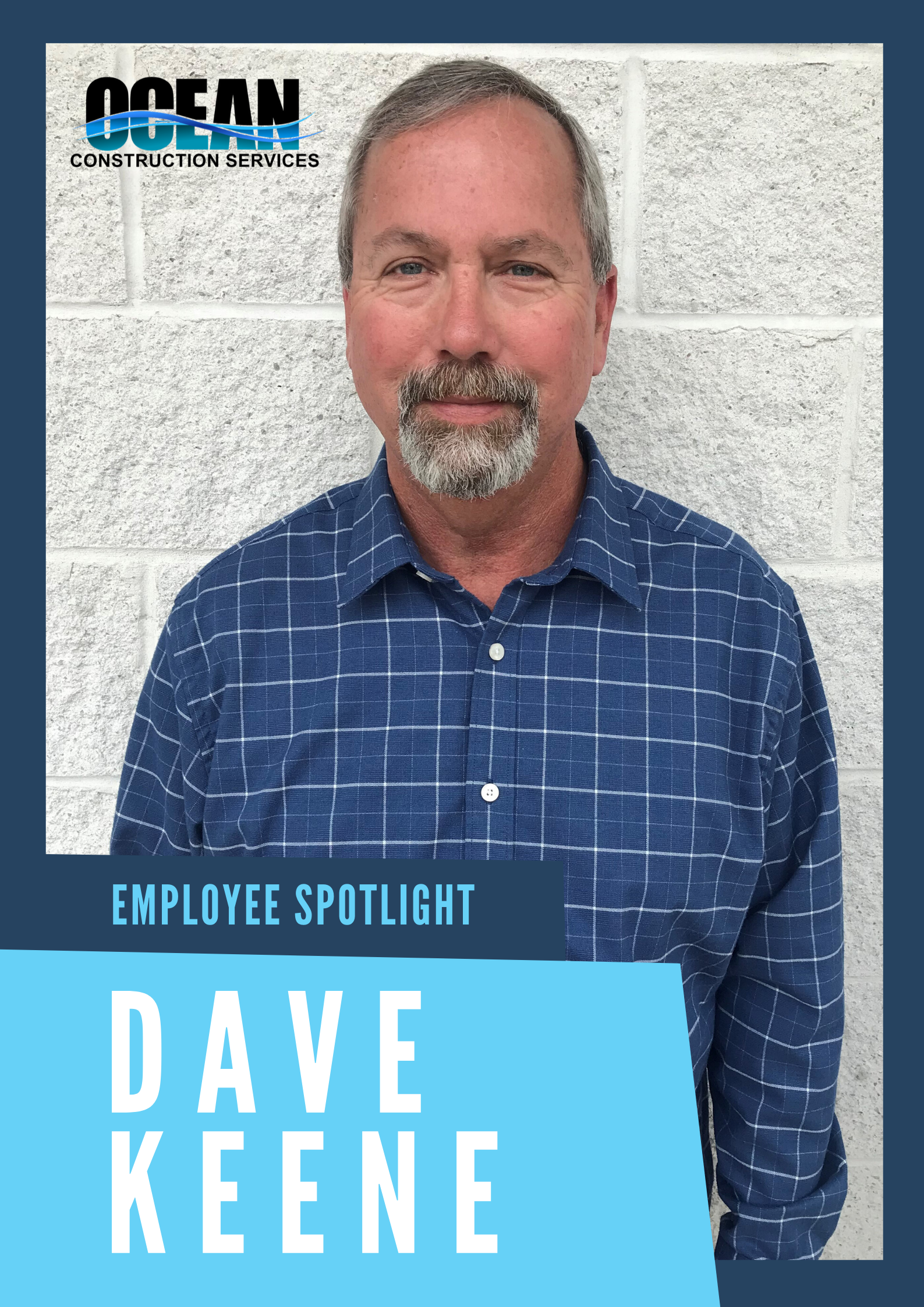 March 2020 Employee Spotlight
March 5, 2020
The Employee Spotlight for the month of March has been given to our Senior Quality Control Manager, David Keene. Dave has been with Ocean Construction for 15 years and has helped lay the groundwork for the success that the company enjoys today. Dave thrives in his current role as a Senior Quality Control Manger, where he ensures Ocean projects are built to the highest standard. Dave has also taken the initiative to be a mentor to the upcoming generation of construction Quality Control Managers. He is a valued employee and his dedication to the company is has not gone unnoticed. We are honored to celebrate another year with him on the Ocean team! 🙌🌊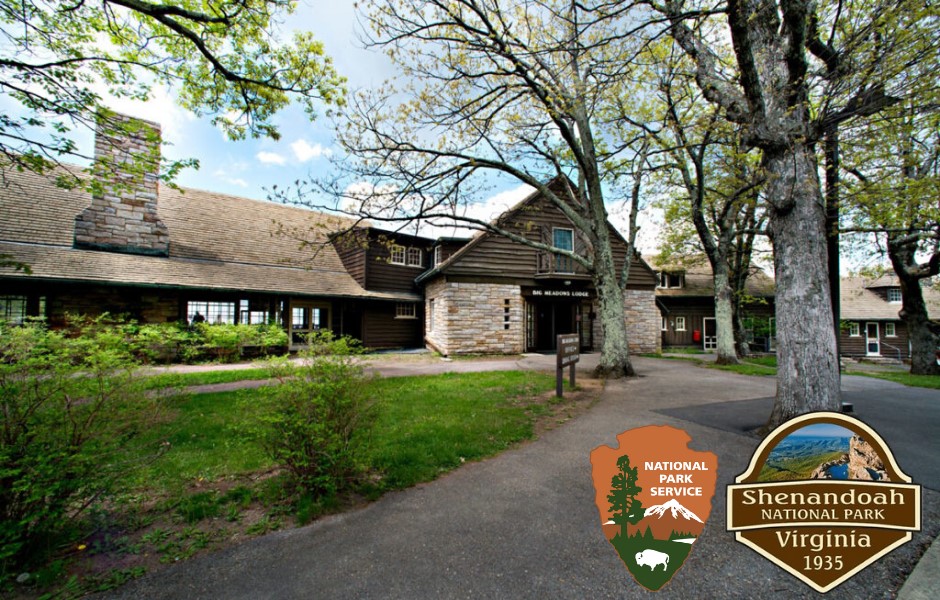 New Contract Announcement
February 14, 2020
Ocean Construction Services has been awarded a $6.6M contract #140P2019R0080 by the National Park Service to Rehabilitate Water Wells, bore 3.3 miles of HDPE waterline, and construct three buildings for water treatment to service the Big Meadows Lodge and Skyline Drive Visitors Center.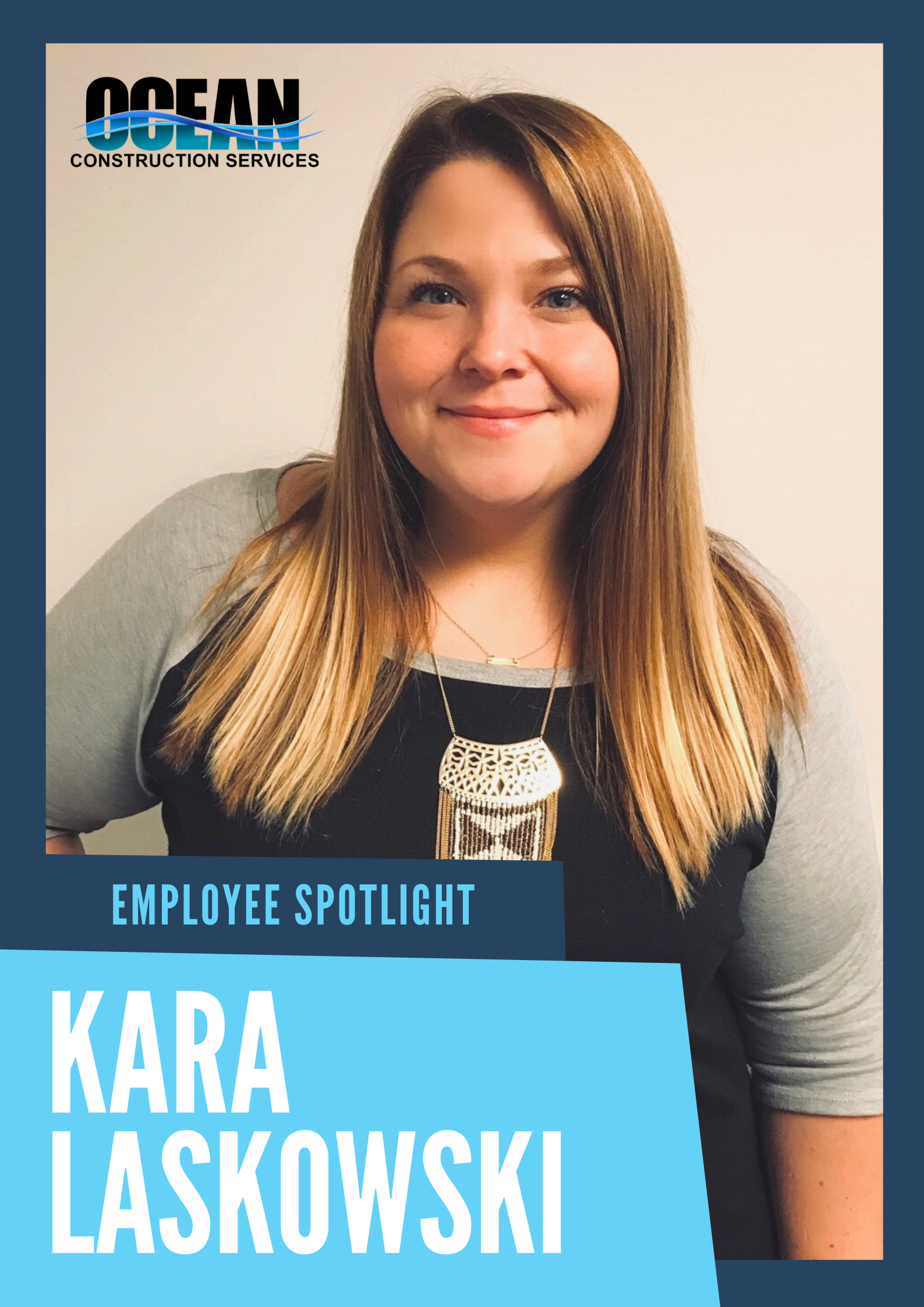 January 2020 Employee Spotlight
January 20, 2020
Our January Employee Spotlight goes to Kara Laskowski who has been a valued member of Ocean Construction Services for 6 years. Originally Kara was hired as a Project Managers Assistant but over the last 6 years she has grown tremendously and has become an integral member of the Ocean family. Her role as Proposal Coordinator, IT specialist, and PMA keeps the Ocean family moving. She is a driven worker but also keeps all of her co-workers smiling every day. Ocean is grateful for her service and we look forward to what the future has to bring!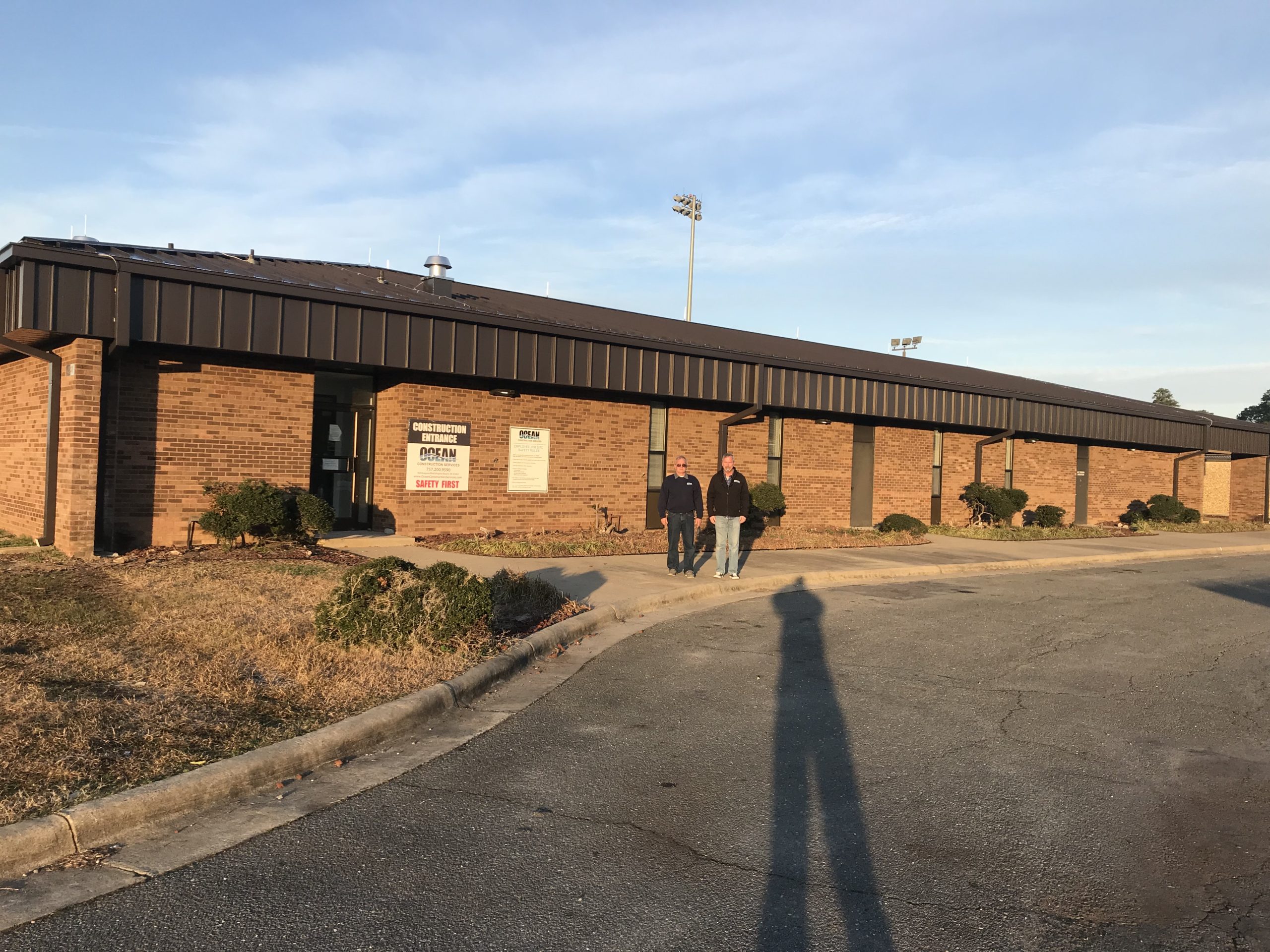 January 2020 Project Spotlight
January 1, 2020
Repair Deployment Readiness Center - a 6000 SF Federal facility renovation at Seymour Johnson Air Force Base valued at $2 million through the US Air Force. The project duration was over 6.5 months, lead by David Eakins, Superintendent & J. David Keene, Quality Control Manager. Our diligent project team was able to complete the full contract scope in a little over 5 months.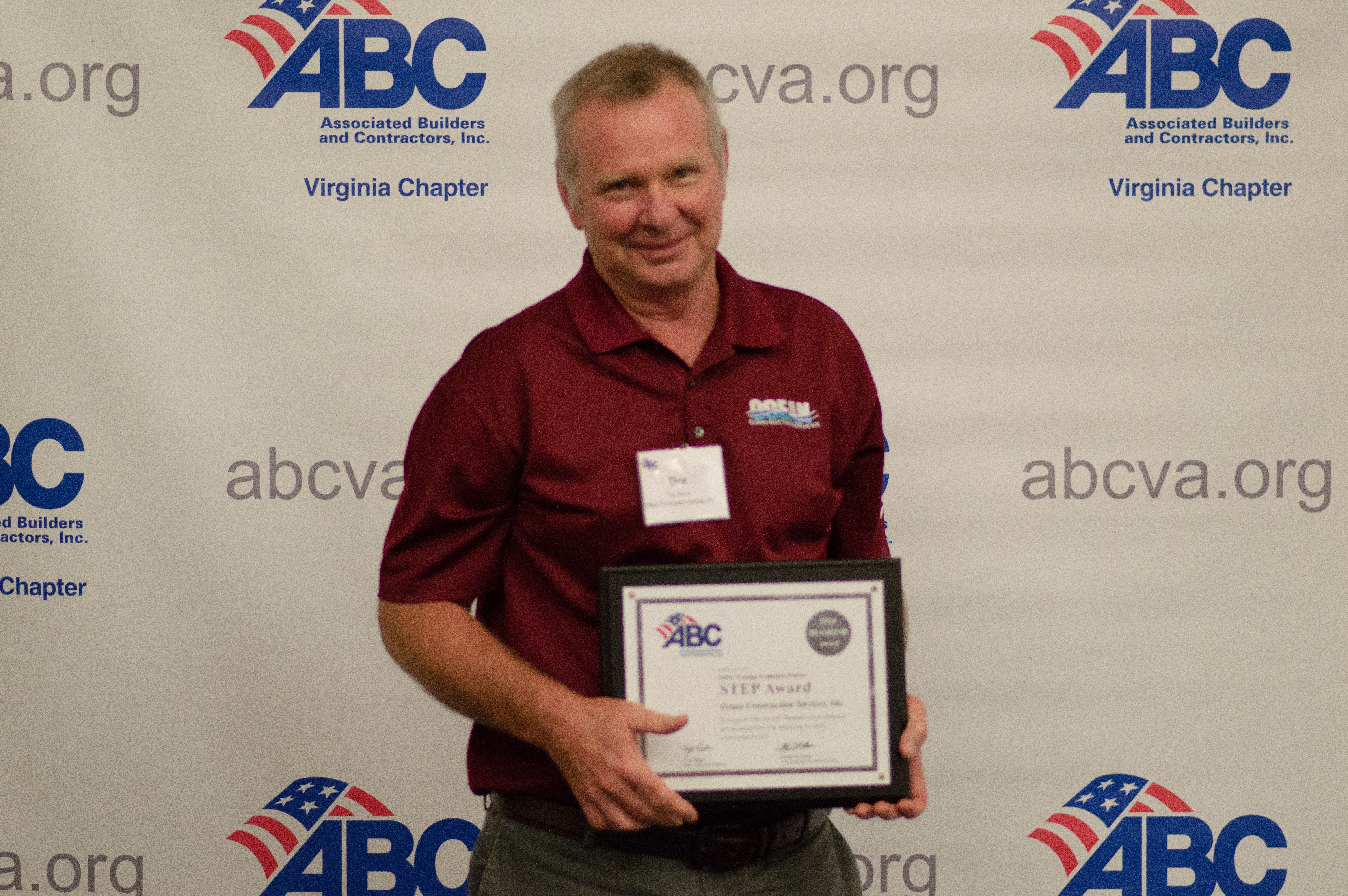 Ocean Construction was proud to recipient of the 2019 Diamond Step Award from ABC-VA for our ongoing excellence in Safety Training.
July 18, 2019

Proud to announce that we have been awarded the $3.6 Million dollar Lee Ave. Gate Project with the Federal Highway Administration in Sterling, Va.
May 2019

Proud to announce that we have been awarded an $1.8 Million dollar contract with the Navy - Repair Waste Water Treatment Plant at NSA Northwest Annex, Chesapeake, Va.
April 2019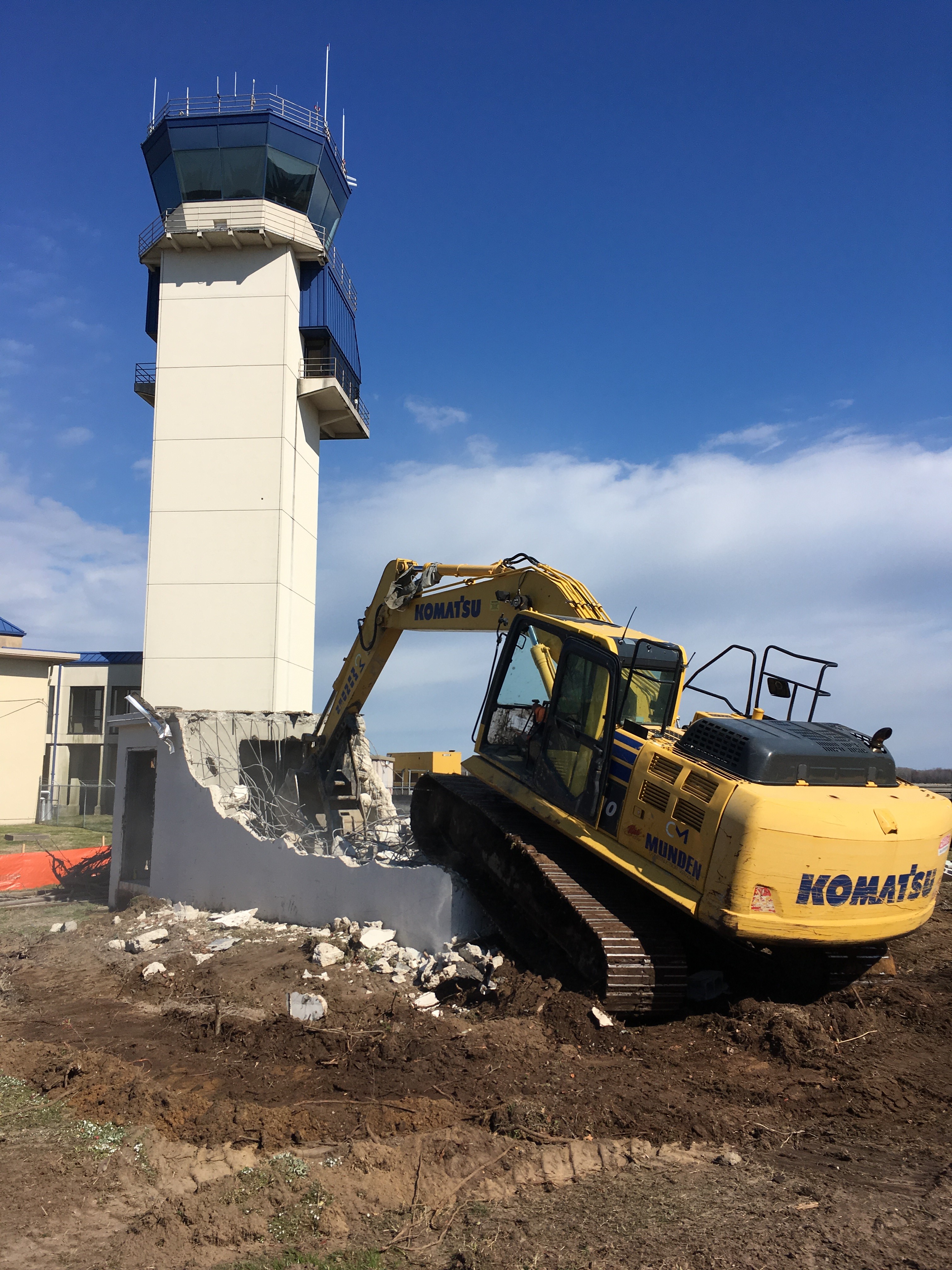 Demo has started at Oceana Air Field Phase 3.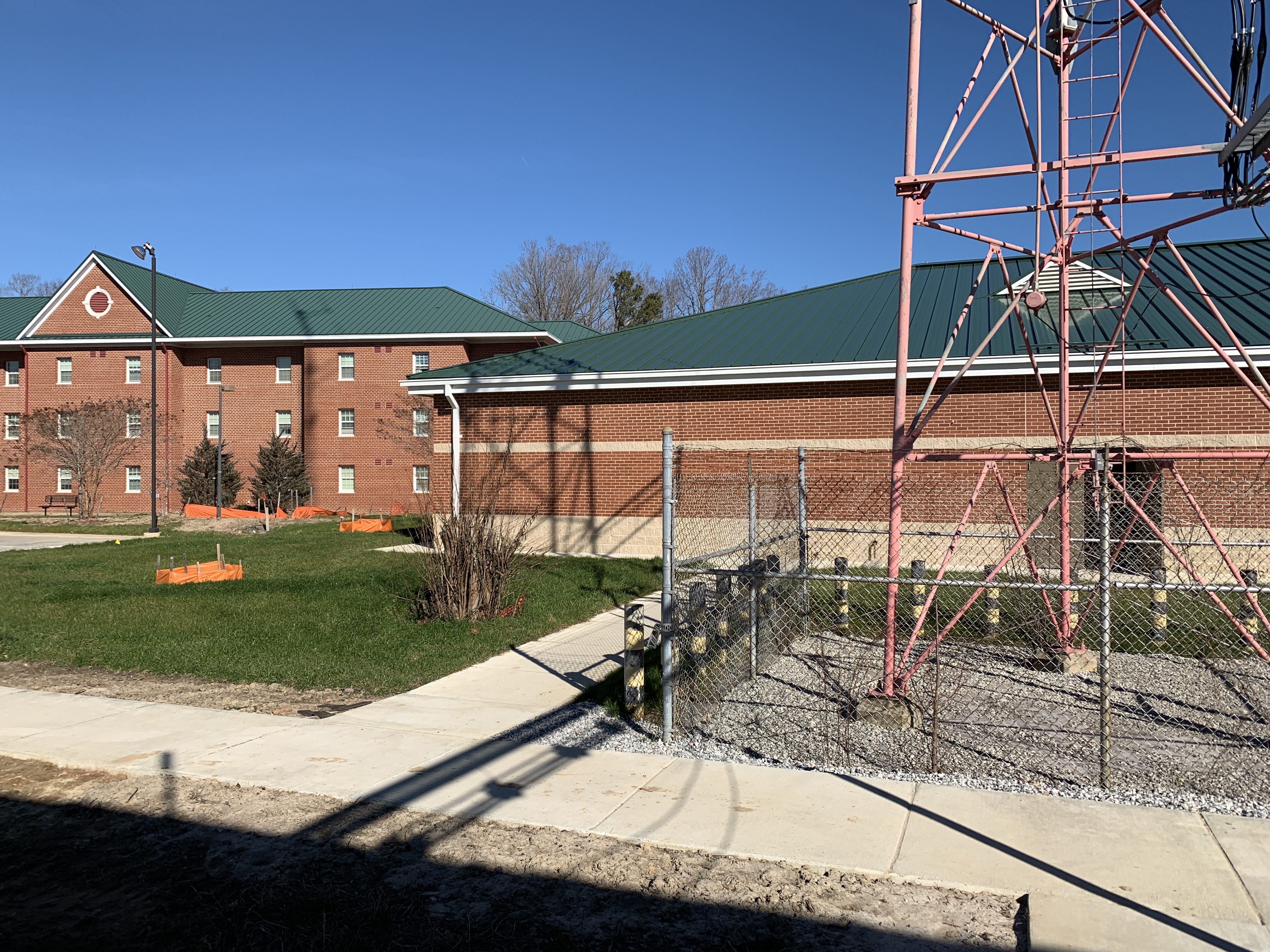 Project at Naval Weapons Station Yorktown has reached it's 1 month until completion date.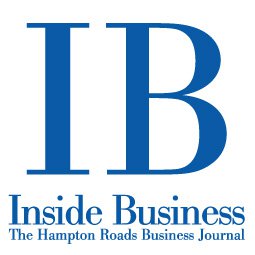 Defense contractors in Hampton Roads win big in September.
October 3, 2018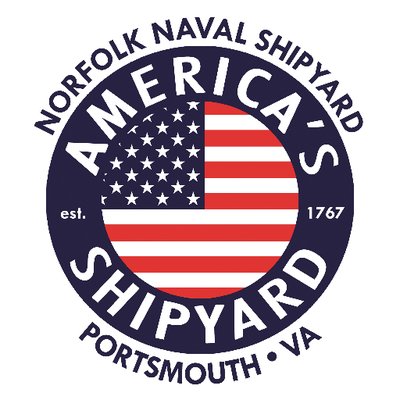 Ocean Construction was awarded an indefinite-delivery/indefinite-quantity, multiple award, design-build, design-bid-build construction contract for waterfront construction projects within the Naval Facilities Engineering Command (NAVFAC) Mid-Atlantic Hampton Roads area of responsibility (AOR), The maximum dollar value including the base period and four option years for all five contracts combined is $95,000,000
September 27, 2018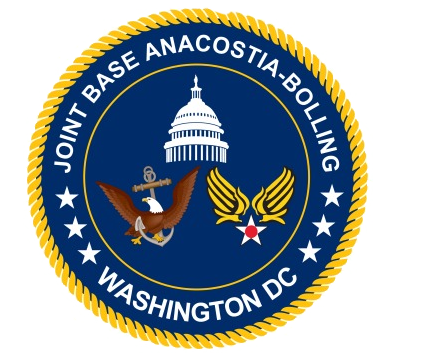 Ocean Construction has been awarded the contract N4008017D0026 JBAB Levee Repair Project in Washington DC which rehabilitates two miles of flood wall and river bank along the Anacostia River at Joint Base Anacostia- Bolling. This $2.7M Design-Build project will be completed by June of 2019.
August 9, 2018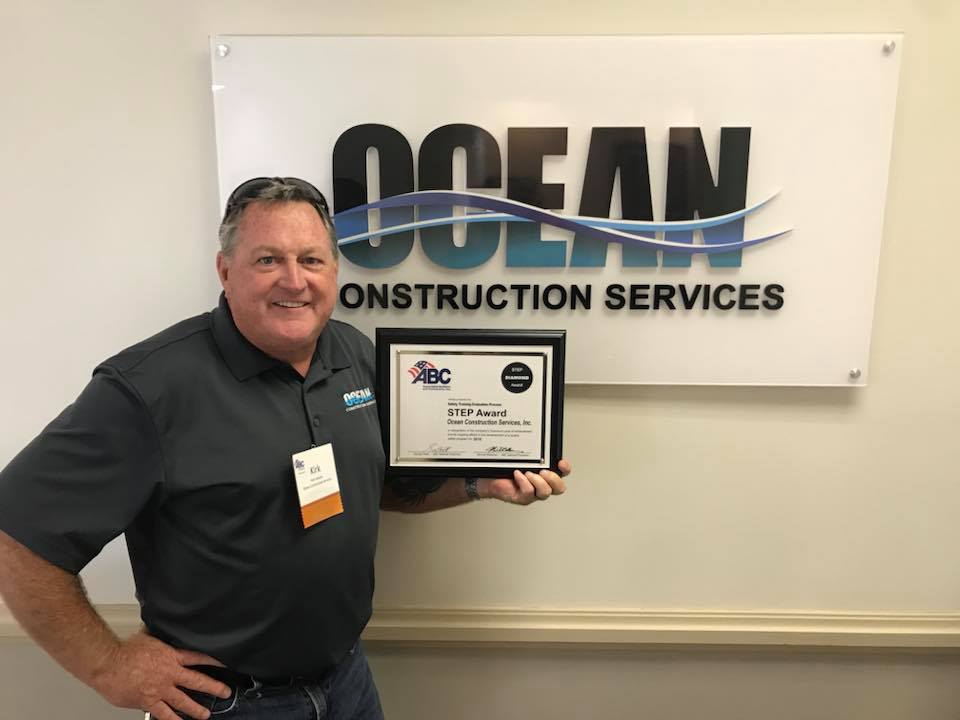 Ocean Construction was proud to recipient of the 2018 Diamond Step Award from ABC-VA for our ongoing excellence in Safety Training.
July 19, 2018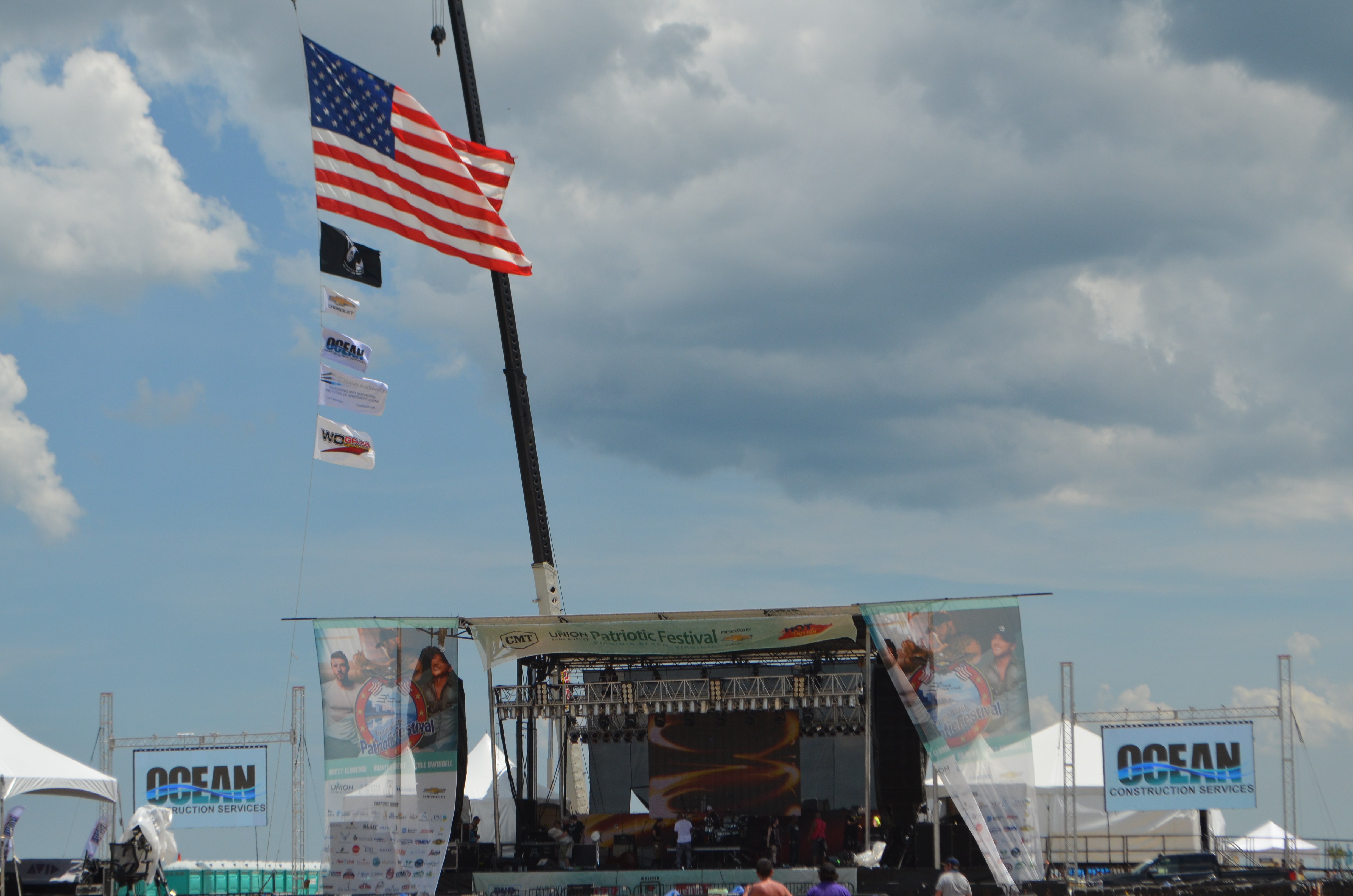 Ocean Construction Services was a proud sponsor, for the second year in a row, of the 2018 Patriotic Festival.
April 28, 2018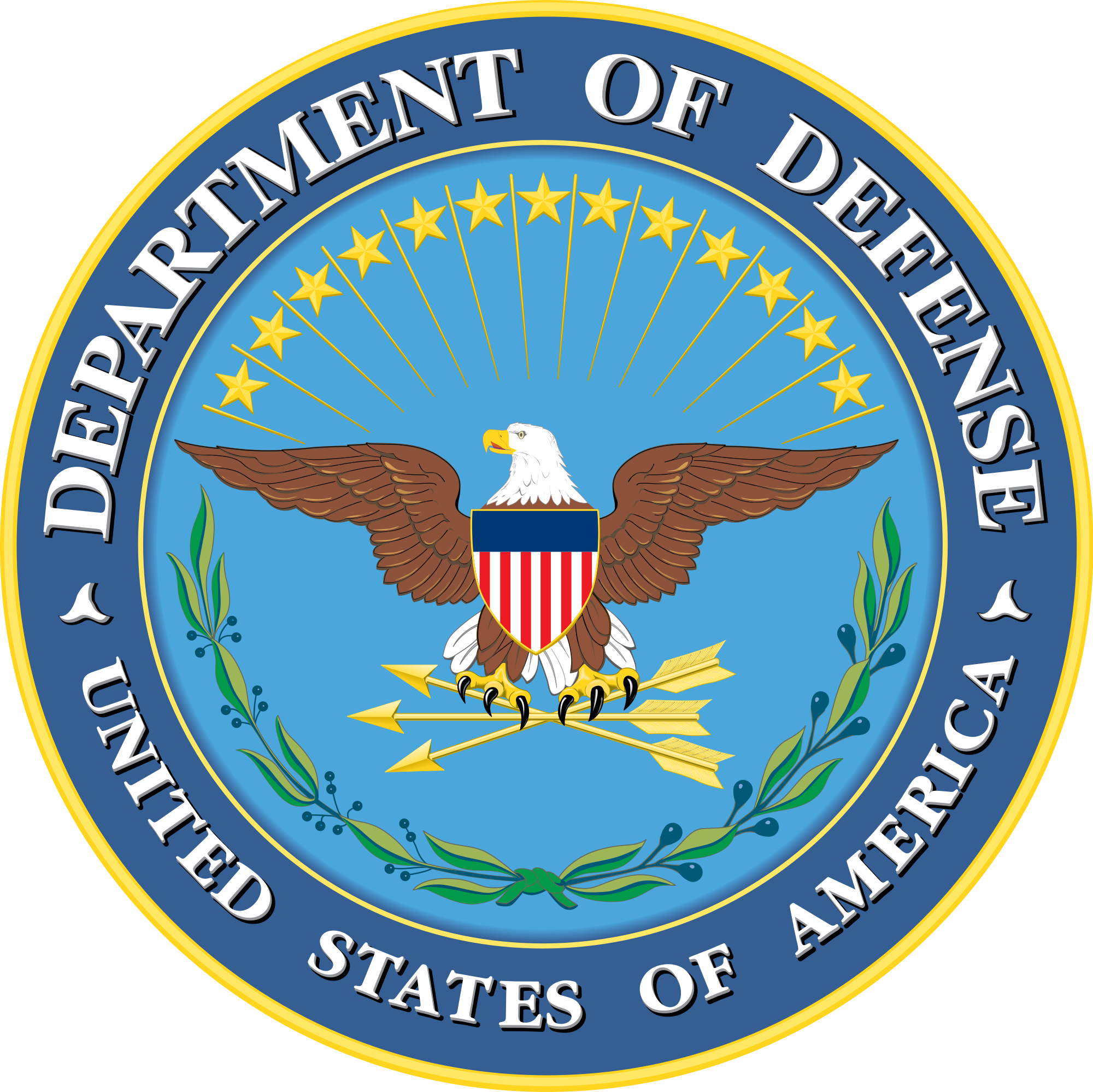 Ocean Construction Services, Virginia Beach, Virginia (FA4800-18-D-0006); has been awarded a not-to-exceed $300,000,000, indefinite-delivery/indefinite-quantity contract for construction.
April 30, 2018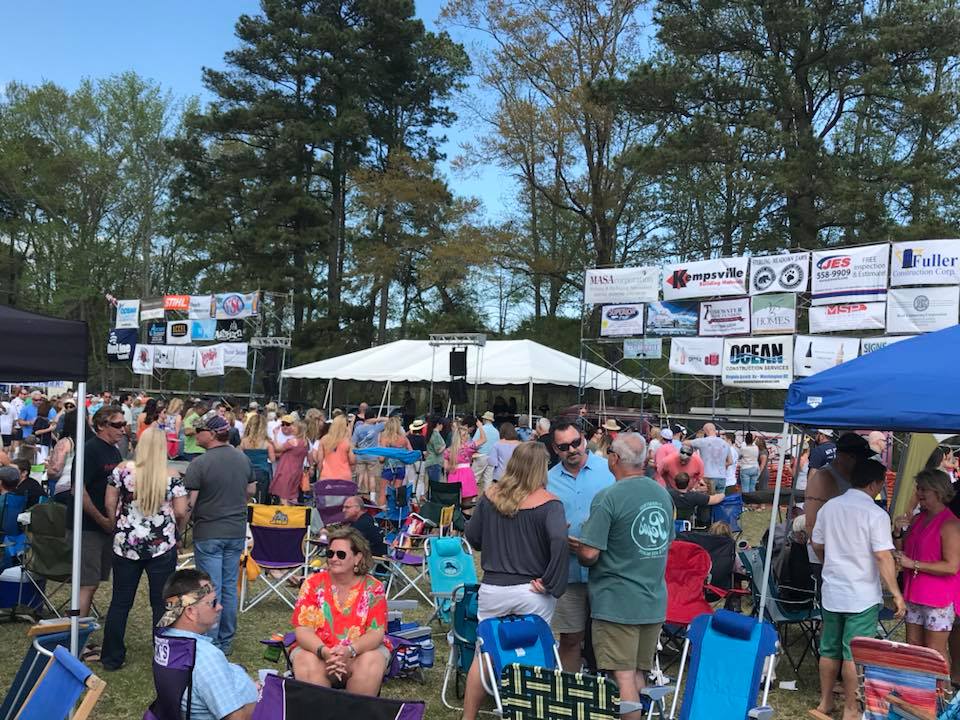 Ocean Construction Services was a proud sponsor at this year's YSC Spring Oyster & Pig Roast.
April 28, 2018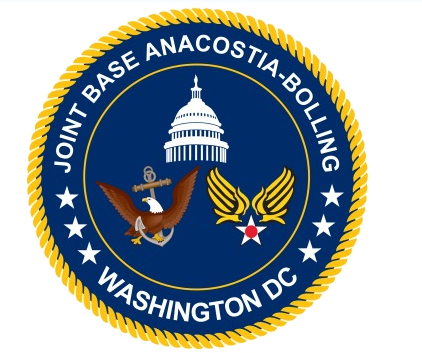 The Virginia Beach company received a $16.4 million order for construction and renovation work at Joint Base Anacostia-Bolling in Washington, D.C.
October 4, 2017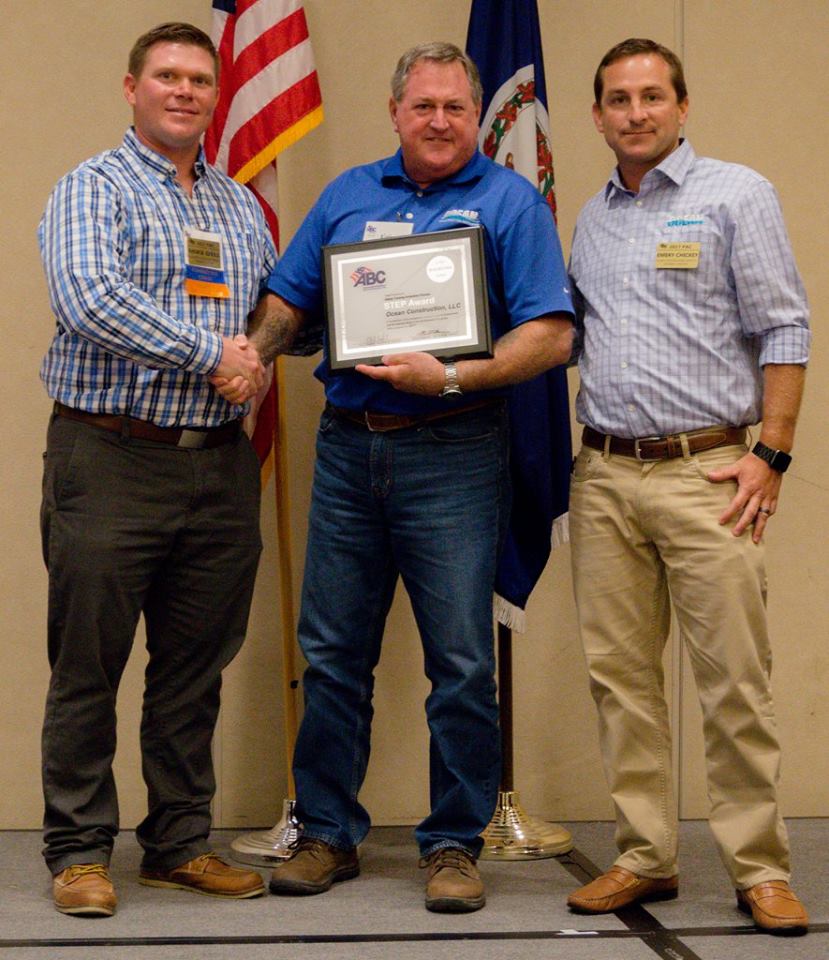 Ocean Construction Services is the proud recipient of ABC's Diamond STEP Safety award for 2017
July 24, 2017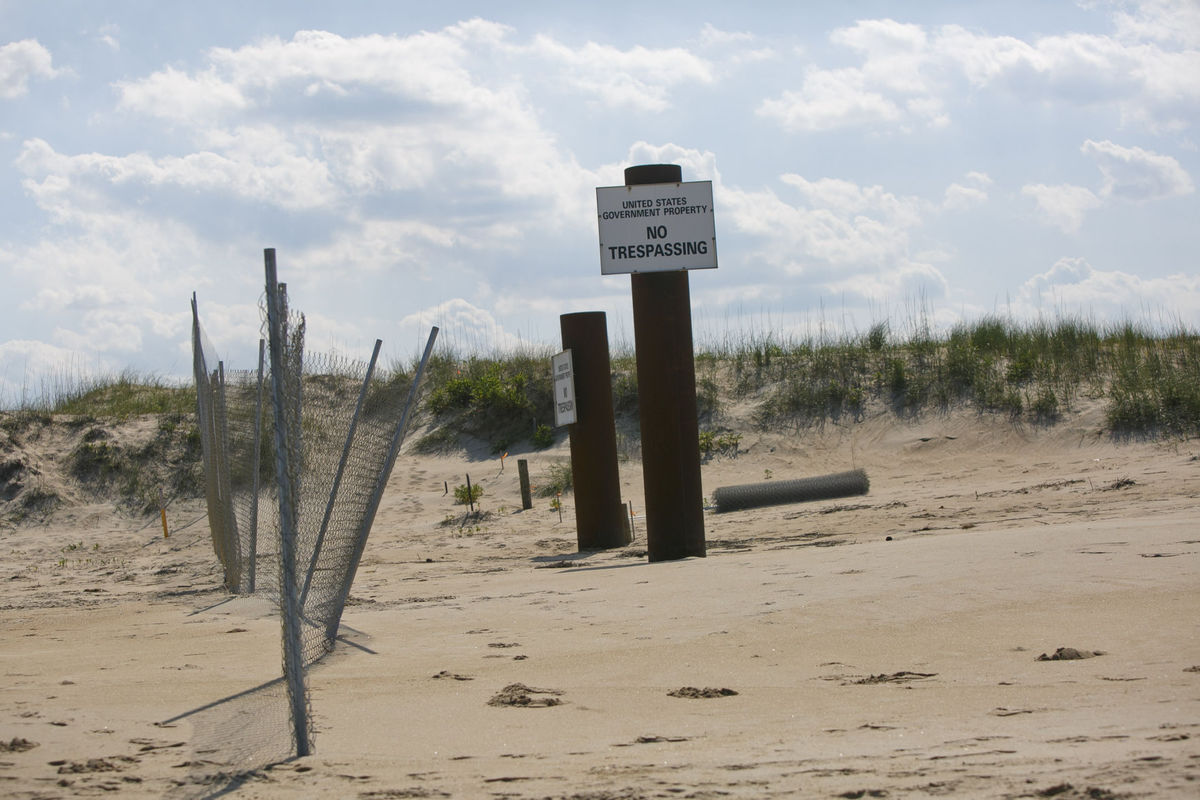 Residents surprised by new chain-link fence at Virginia Beach's North End
June 15, 2017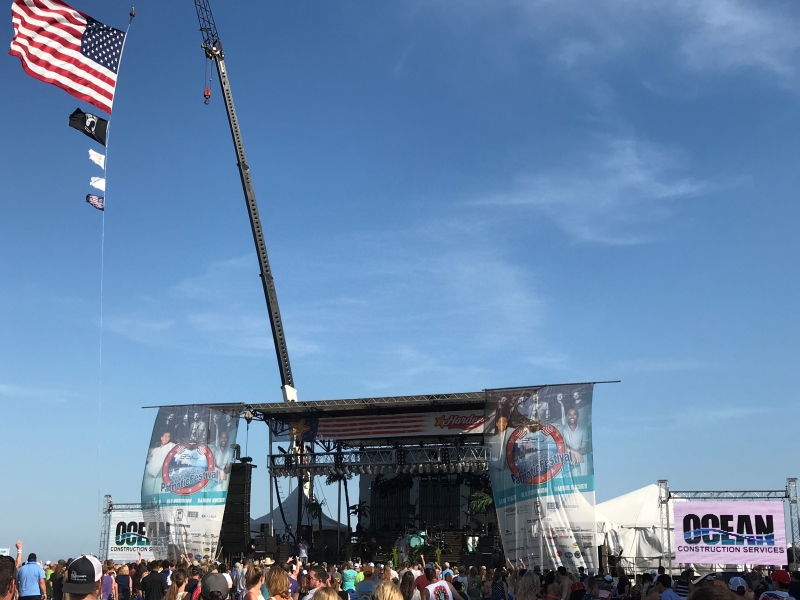 Ocean Construction Services was a proud sponsor of the 2017 Patriotic Festival Presented by the Hampton Roads USO
May 11, 2017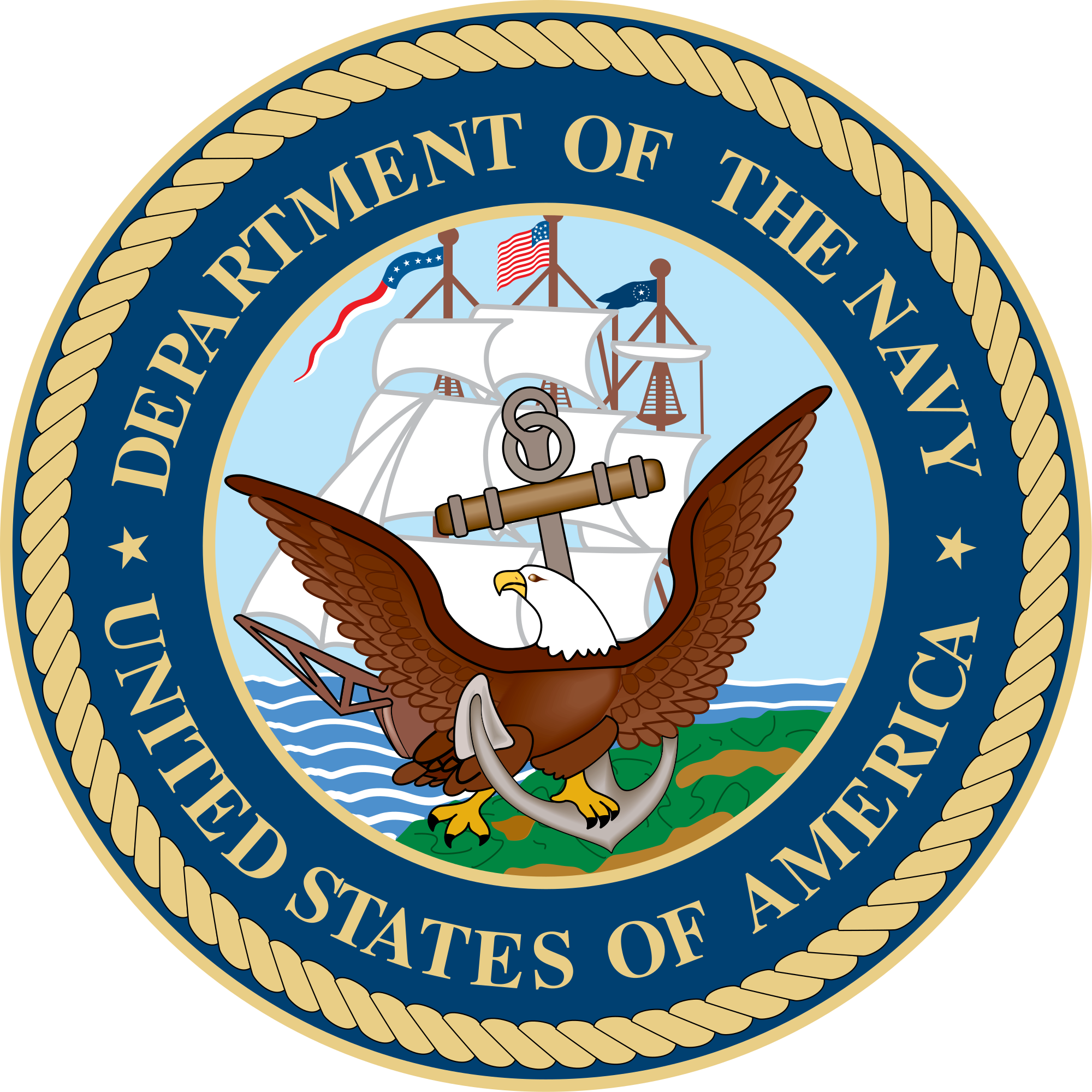 Oceana Pharmacy Renovation Improves Workflow, Adds Rx Capacity
January 3, 2017
PORTSMOUTH, Va. (NNS) -- After nearly a year of construction, staff of the newly renovated pharmacy at Branch Health Clinic Oceana marked the occasion with a ribbon-cutting ceremony March 1, while celebrating the added capacity and work flow efficiency that will improve patient care.
During the ceremony, remarks were given by Capt. Darin Via, Naval Medical Center Portsmouth commanding officer; Cmdr. Elisabet Prieto, Branch Health Clinic Oceana officer in charge; and Capt. Louis Schager Jr., Naval Air Station Oceana commanding officer; before the three used a giant pair of scissors to cut the ribbon.
Click here to read the full article.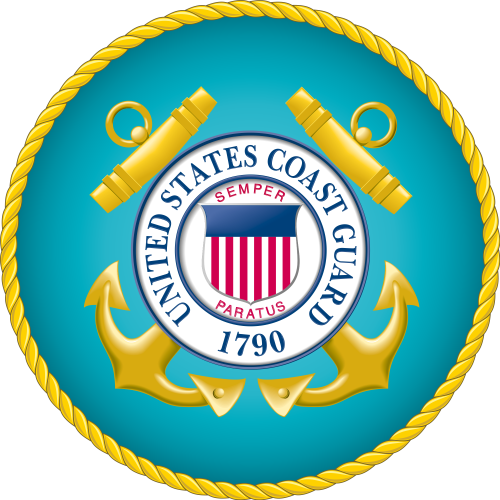 Huntington Ingalls Industries lands $486M Coast Guard Contract, Other work
January 3, 2017
Huntington Ingalls Industries has received a $486 million contract to build a ninth Coast Guard cutter at its Gulf Coast shipyard.
The National Security Cutters are considered the flagships of the Coat Guard fleet, handling law enforcement, maritime security and other duties. Ingalls Shipbuilding in Pascagoula, Mississippi, has delivered six of these vessels, and two more are under construction.
In a news release, NSC Program Manager Derek Murphy cited "the benefits of serial production" and noted that Ingalls is the sole builder for this class of cutters.
Click here to read the full article.